TIDAL Unplugged and Detroit Diva Pop artist, Raye Williams sets to release new single "String Attached" worldwide on April 30th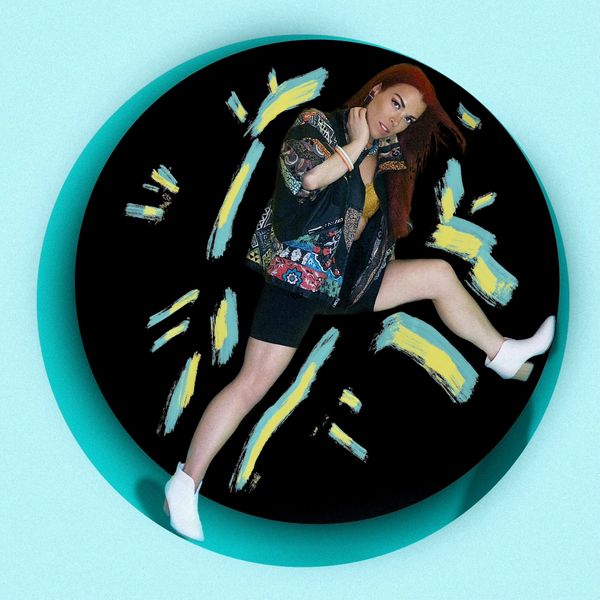 About "String Attached"
The energy of "String Attached" kicks off at a 10 and radiates neon colors all the way to the end. Within seconds, this TIDAL Unplugged artist rewinds the listener back to the late 80's/early 90's, when "Diva Pop" ruled the airwaves.  Every line empowers us with larger than life vocals reminiscent of Whitney and Mariah, and a dance beat that'll inspire you to bring back The Running Man. Add a visual lyric and C + C Music Factory-inspired background vocals, this track epitomizes fun & fierce with a fanny pack.  
 "Just Take My Money"
TIDAL Unplugged Live Performance
About Raye:
Mixing the nostalgia of late 80's/early 90's dance beats with powerhouse vocals, Raye Williams is reigniting the beloved era of "Diva Pop" for a new generation, shoulder pads and all.  Born and raised in Detroit, Raye Williams is taking us back to the "hairbrush microphone" days where we grew up singing and dancing to the posters hanging on bedroom walls. 
"All my life I have been captivated by larger than life voices and personas - the 'Divas' of music.  Voices like Whitney, Mariah, Aretha, Tina, Celine…they struck me like lightning bolts as a kid.  When my parents bought me a karaoke machine for my 8th birthday, I knew I'd have a microphone in my hand for the rest of my life.  Writing and performing songs from this place is exactly what music is all about for me."
In 2020, it was announced that Raye had partnered up with TIDAL, the only artist-owned global streaming service, spear-headed by Jay-Z.  TIDAL revealed that Raye was 1 of 5 artists chosen to take part in a new $1 million endowment program to support emerging artists, called TIDAL Unplugged and kicking off in Detroit.  This opportunity has put Raye in a spotlight like never before with new TIDAL exclusive music, music videos, and even a documentary.  Her first single, "Just Take My Money" is available now with her 2nd single, "String Attached" slated for a Spring 2021 release.
Raye's career accomplishments are as versatile as her vocals - from sharing her personal health struggle with the masses with the help of Beaumont Health to sharing the stage with artists ranging from Wynonna to Willy J Peso.  Her invitation to represent Detroit at the iconic SXSW Festival in Austin, TX only solidifies Raye Williams as a "One To Watch" artist in 2021.